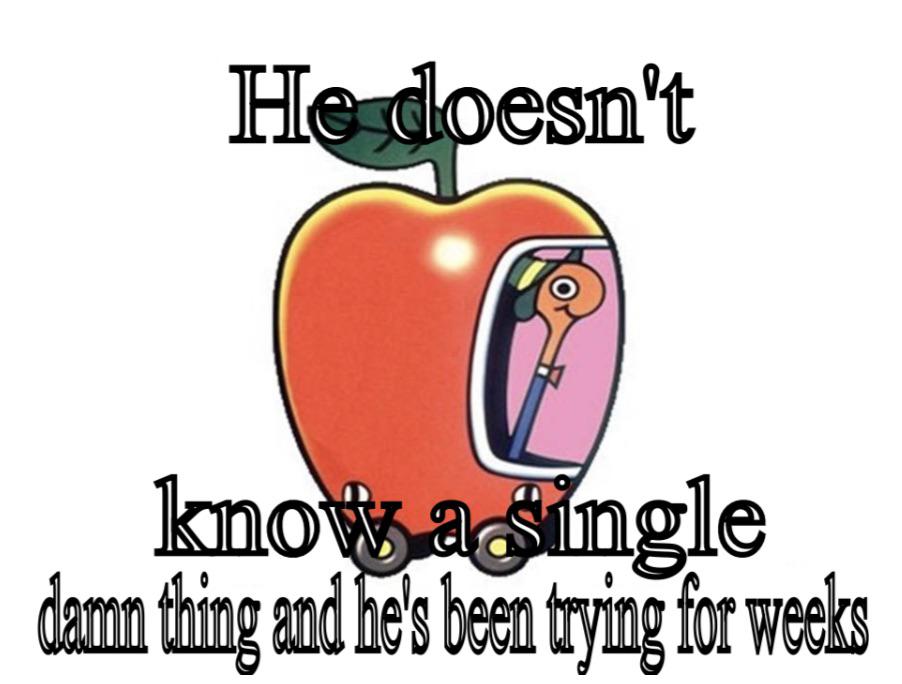 Town Hall #14: Frends
Subscribe to Taylor's Town Hall via email.
I've accumulated accidental friends over the years. At some point we got stuck together, and now we feel comfortable together, and so we complicitly waste each others' time.
But recently I met a handful of people I admire deeply. Suddenly some of my accidental friends feel like obligations.
I don't know what to do with this feeling. I don't want to be a clout-chasing sociopath, nor do I want to be telling the same stories to the same people ad infinitum.
Take a look through your recent text conversations. Who do you chat with regularly? Do they inspire you? Are you weighing them down? Are you truly compatible or merely comfortable? What does a healthy friendship look like?
These aren't rhetorical questions – email me with your personal experiences.
You can't force friendships, but you can totally study them.
New Writings
Parenting:
GPT:
Food:
Living:
Software development:
Other:
New Interviews
Recommendations
You can scour my entire history of book reviews, album ratings, and active podcasts. You may also want to read about my rating system.
Books
| | | |
| --- | --- | --- |
| review | ★★★★☆ | Storm Front :: Jim Butcher |
| review | ★★★★★ | Men, Machines, and Modern Times :: Elting E. Morison |
| review | ★★★☆☆ | Breath :: James Nestor |
| review | ★★☆☆☆ | The Nature of Oaks :: Douglas W. Tallamy |
| review | ★★☆☆☆ | Writing Down the Bones :: Natalie Goldberg |
| review | ★★☆☆☆ | The Moon is a Harsh Mistress :: Robert A. Heinlein |
| review | ★★★★★ | The Timeless Way of Building :: Christopher Alexander |
| review | ★★★☆☆ | Accelerando :: Charles Stross |
| review | ★★★☆☆ | Permutation City :: Greg Egan |
| review | ★★★☆☆ | On Having No Head :: Douglas Edison Harding |
| review | ★★★★☆ | When Things Fall Apart :: Pema Chödrön |
| review | ★★★☆☆ | A Walk in the Woods :: Bill Bryson |
| review | ★★★☆☆ | Emotionally Immature Parents :: Lindsay Gibson |
| review | ★☆☆☆☆ | If You Could See The Sun :: Ann Liang |
| review | ★★☆☆☆ | Extra Virginity :: Tom Mueller |
| review | ★★★★★ | Player Piano :: Kurt Vonnegut |
| review | ★★★★☆ | Restoration Agriculture :: Mark Shepard |
| review | ★★★☆☆ | No Logo :: Naomi Klein |
| review | ★★☆☆☆ | The Shadow of What Was Lost :: James Islington |
| review | ★★☆☆☆ | Orbiting the Giant Hairball :: Gordon MacKenzie |
| review | ★★☆☆☆ | So You've Been Publicly Shamed :: Jon Ronson |
| review | ★★★☆☆ | The Left Hand of Darkness :: Ursula K. Le Guin |
| review | ★★★★★ | The Omnivore's Dilemma :: Michael Pollan |
| review | ★★★★☆ | The Design of Everyday Things :: Don Norman |
| review | ★★★★☆ | The Inner Game of Tennis :: W. Timothy Gallwey |
| review | ★☆☆☆☆ | Triumph of Seeds :: Thor Hanson |
| review | ★★☆☆☆ | Bird by Bird :: Anne Lamott |
| review | ★★★★★ | The Diamond Age :: Neal Stephenson |
| review | ★★☆☆☆ | Zen in the Art of Writing :: Ray Bradbury |
| review | ★☆☆☆☆ | How to Read Nonfiction Like a Professor :: Thomas C. Foster |
Music
| | |
| --- | --- |
| ★★★★★ | London Symphony Orchestra :: Reich: The Four Sections |
| ★★★★☆ | Širom :: The Liquified Throne of Simplicity |
| ★★★★☆ | Ólafur Arnalds :: re:member |
| ★★★★☆ | bye2 :: Teeth Restoration |
| ★★★★☆ | Silversun Pickups :: Carnavas |
| ★★★★☆ | Sam Gellaitry :: Escapism - EP |
| ★★★★☆ | Phoebe Bridgers :: That Funny Feeling - Single |
| ★★★★☆ | Jay Som :: Anak Ko |
| ★★★★☆ | Flume :: Palaces |
| ★★★★☆ | Cyndi Lauper :: She's So Unusual |
| ★★★★☆ | City and Colour :: Sometimes |
| ★★★★☆ | Animals As Leaders :: The Madness Of Many |
| ★★★☆☆ | black balloons :: escape FM |
| ★★★☆☆ | Yung Bae :: Ba3 |
| ★★★☆☆ | YMCK :: Family Dancing |
| ★★★☆☆ | The Flower Kings :: Banks of Eden |
| ★★★☆☆ | STOMACH BOOK :: Stomach Book |
| ★★★☆☆ | SOPHIE :: Oil of Every Pearl's Un - Insides |
| ★★★☆☆ | Origami Angel :: Doing the Most - EP |
| ★★★☆☆ | Octave Cat :: Octave Cat |
| ★★★☆☆ | Nadus :: Broke City - EP |
| ★★★☆☆ | Minus the Bear :: Menos el Oso |
| ★★★☆☆ | King Gizzard & The Lizard Wizard :: Flying Microtonal Banana |
| ★★★☆☆ | Kikuo :: Kikuo Miku |
| ★★★☆☆ | Gospel :: The Loser |
| ★★★☆☆ | Astronoid :: Radiant Bloom |
| ★★☆☆☆ | Österreich :: Dearly Departed - EP |
| ★★☆☆☆ | Winston Surfshirt :: Apple Crumble |
| ★★☆☆☆ | The Soft Machine :: The Soft Machine |
| ★★☆☆☆ | The Flower Kings :: Flowerpower |
| ★★☆☆☆ | The Fearless Flyers :: The Fearless Flyers III - EP |
| ★★☆☆☆ | Sleeping With Sirens :: Let's Cheers to This |
| ★★☆☆☆ | Shinichiro Yokota :: Shinichiro Yokota Presents Do It Again and Again |
| ★★☆☆☆ | Petrie :: Slurs |
| ★★☆☆☆ | Panda Bear :: Mr Noah - EP |
| ★★☆☆☆ | Nedaj :: Alone - Single |
| ★★☆☆☆ | Matthew Halsall :: Salute to the Sun |
| ★★☆☆☆ | Kurt Travis :: Everything Is Beautiful |
| ★★☆☆☆ | Kai Whiston :: No World As Good As Mine |
| ★★☆☆☆ | Infinity Shred :: Ep002 (Recovery) |
| ★★☆☆☆ | Huey Lewis & The News :: Sports |
| ★★☆☆☆ | Hospital Bracelet :: South Loop Summer |
| ★★☆☆☆ | Foxygen :: …And Star Power |
| ★★☆☆☆ | Flume :: Flume |
| ★★☆☆☆ | EASYFUN :: ELECTRIC - EP |
| ★★☆☆☆ | Dragonette :: Fixin to Thrill |
| ★★☆☆☆ | Darwin Deez :: Darwin Deez |
| ★★☆☆☆ | CHANCE デラソウル :: Shine On |
| ★★☆☆☆ | Braid :: Frame & Canvas |
| ★★☆☆☆ | Astronoid :: Astronoid |
| ★★☆☆☆ | Apparatjik :: We Are Here |
| ★☆☆☆☆ | Stratovarius :: Destiny |
| ★☆☆☆☆ | Sorsari :: Patterns EP |
| ★☆☆☆☆ | Sermon :: Of Golden Verse |
| ★☆☆☆☆ | PeanutsKun :: Tele Club |
| ★☆☆☆☆ | PeanutsKun :: Air Drop Boy |
| ★☆☆☆☆ | Meteociel :: Panteros666 |
| ★☆☆☆☆ | Lee Moon Sae :: 골든 15 |
| ★☆☆☆☆ | Foo Fighters :: The Colour and the Shape |
| ★☆☆☆☆ | Duelyst II: Original Soundtrack (Alpha Version) |
| ★☆☆☆☆ | Coheed and Cambria :: Year Of The Black Rainbow |
| ★☆☆☆☆ | CAPSULE :: PLAYER |
| ★☆☆☆☆ | Base Ball Bear :: (What Is The) Love & Pop? |