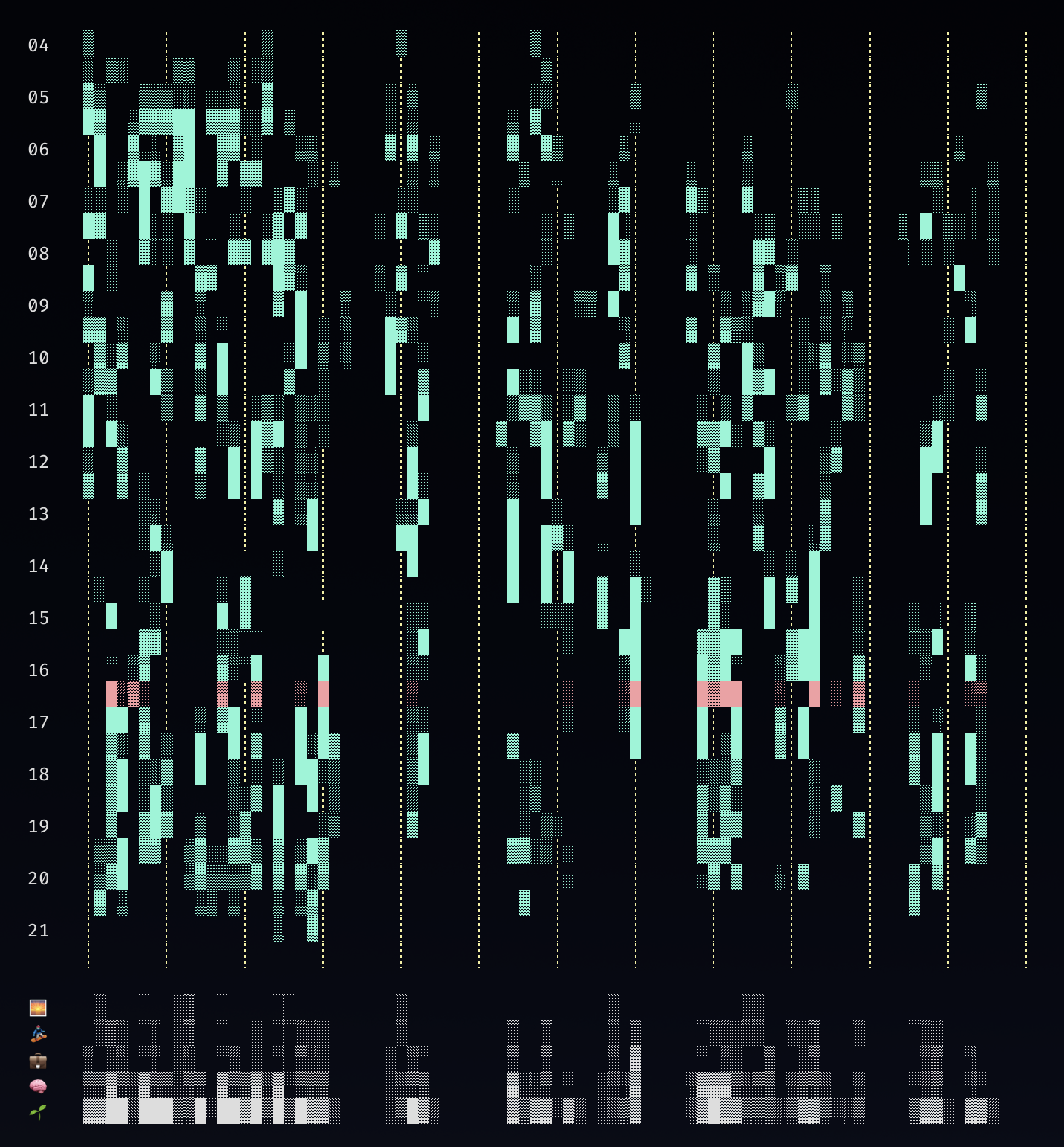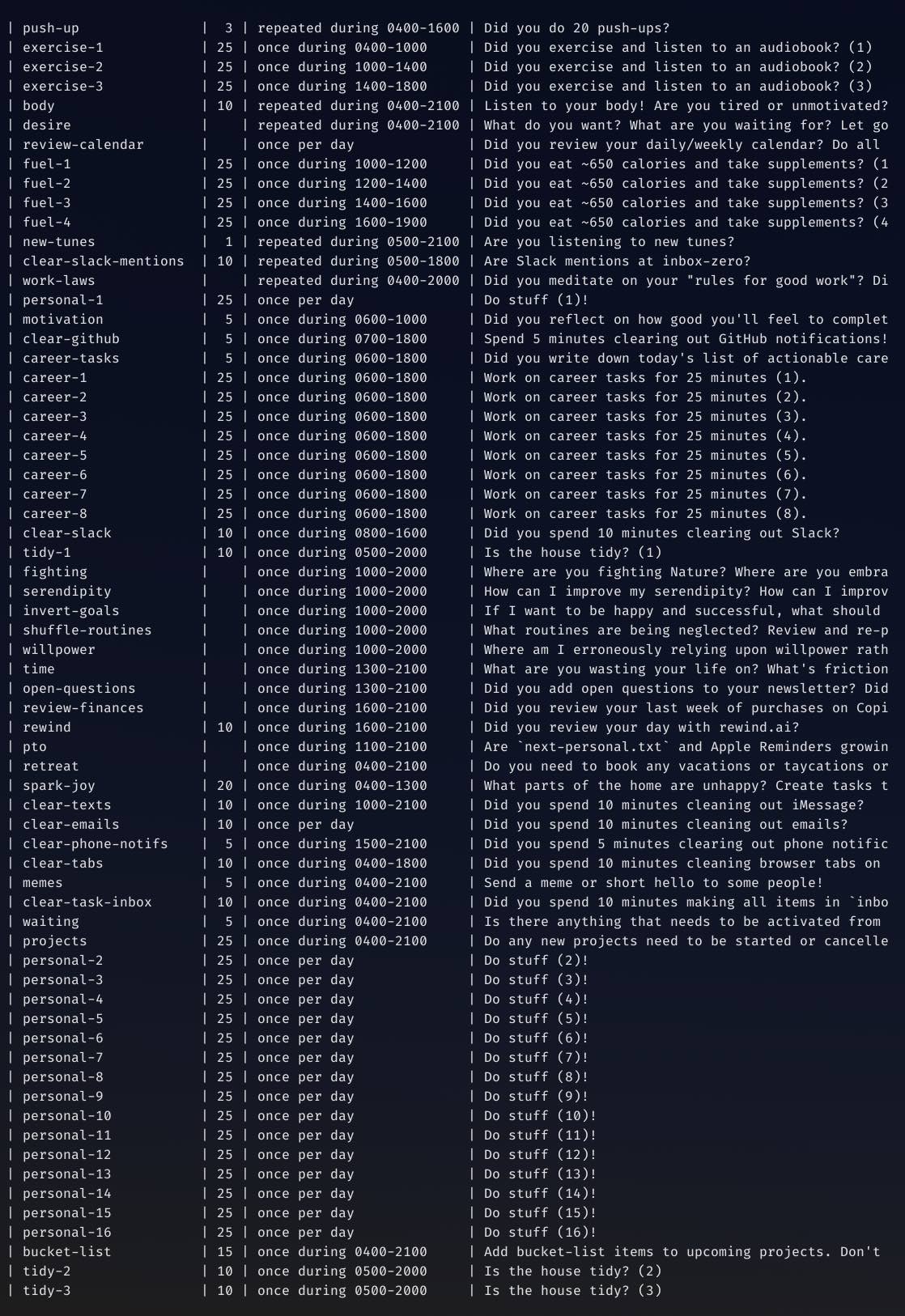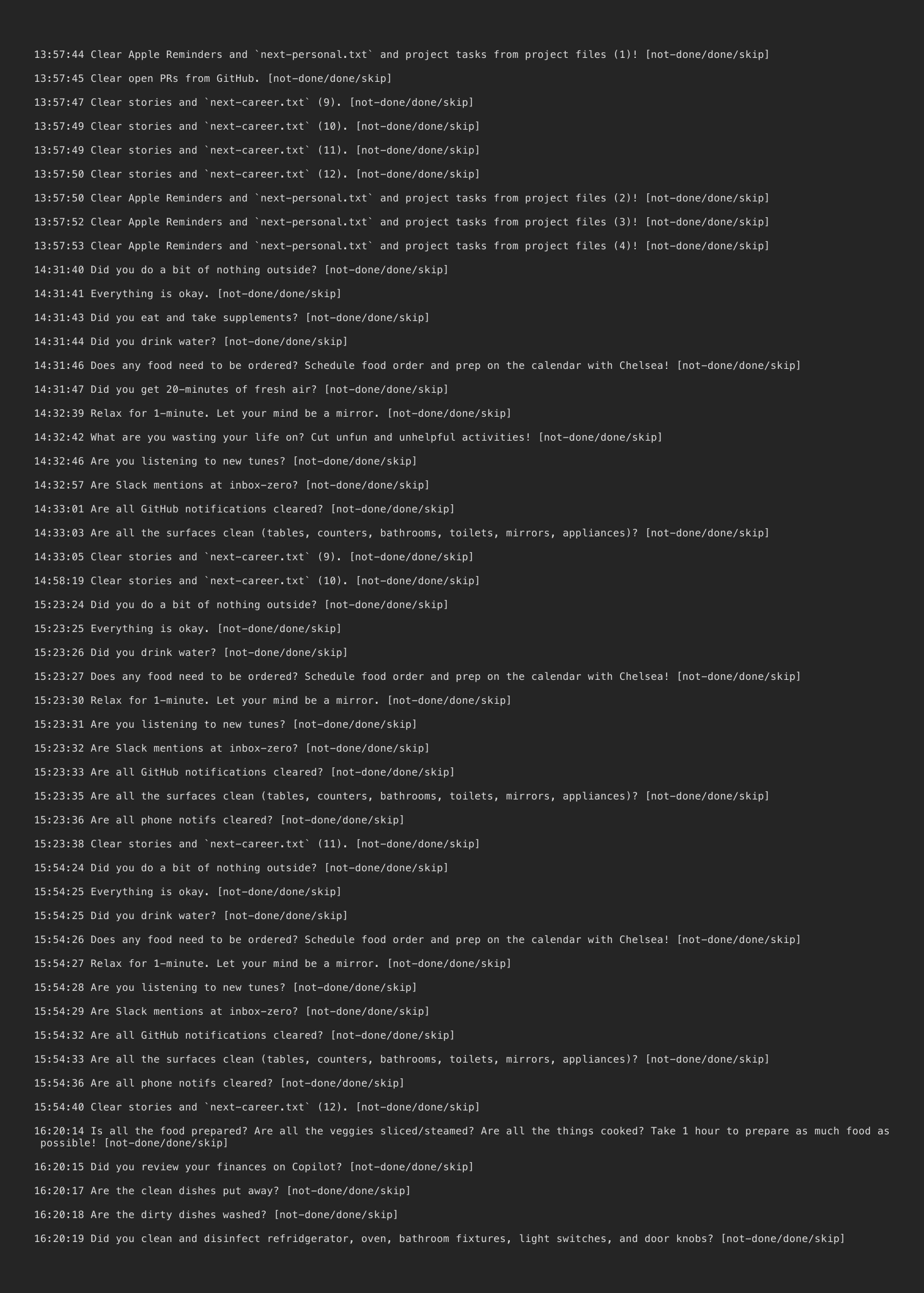 nowify
Check it out on GitHub.
Time-management is hard. So I delegated the hard parts to a computer program.
nowify runs my life.
Every morning, I up start nowify and it guides me through my day: "what am I supposed to be doing now?"
nowify counts every second. If I forget about nowify, it yells at me.
Here's the general logic:
Prompt the user with the highest priority routine from the queue. Routines usually occur daily or hourly.

If "skip" is selected, prompt this routine again in 40 minutes.
If "done" is selected on a repeated routine, prompt again in 60 minutes.
If "done" is selected on a non-repeated routine, prompt again tomorrow.
If the routine takes more than N minutes, start beeping.
If "not-done" is selected, start the beep timer again in N minutes.
Because humans change more often than computer programs, there are meta-routines to update the routines:
"What parts of life have been neglected? Adjust routine priorities."
"What routines are frequently being skipped? Ask spouse for advice."
Very simple. Very effective.